Nearby piazza Maggiore, not far from the famous Two Towers, in between the streets of the historic centre, there's a small street, vicolo Ranocchi, between via Orefici and Pescherie Vecchie.
L'Osteria del Sole.
On the outside you'll see a sign that reads
"Wine".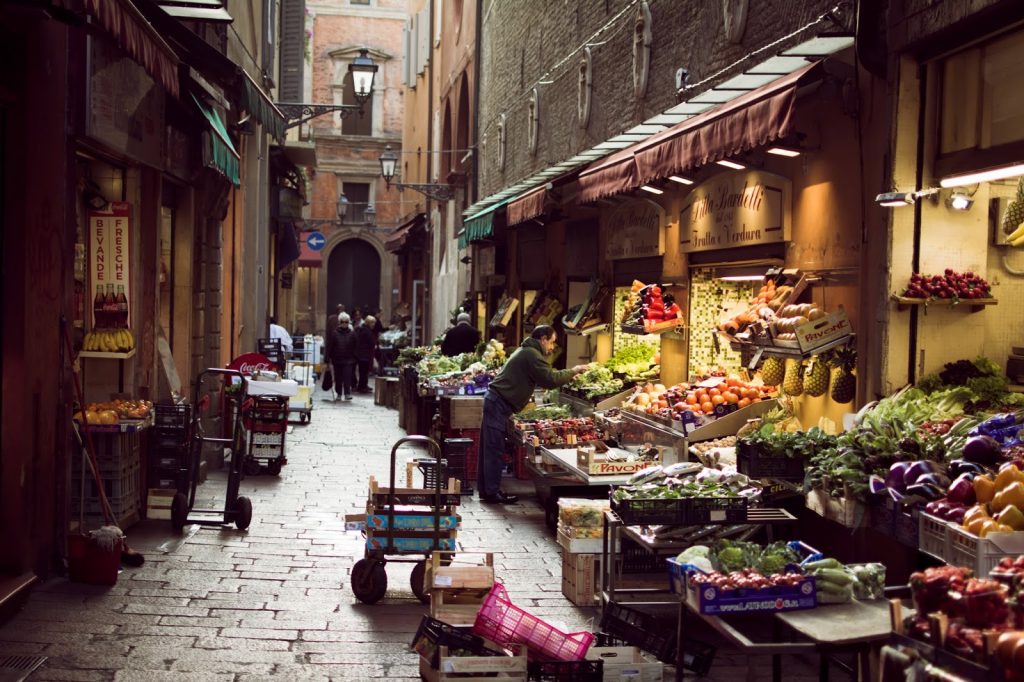 Il Quadrilatero
In these streets that gave birth to the first centre of Bologna, guarded by the old walls, it took life the old market. This one still sprinkles with lifeblood the city and Osteria del Sole. Without the market this place wouldn't have survived so long probably.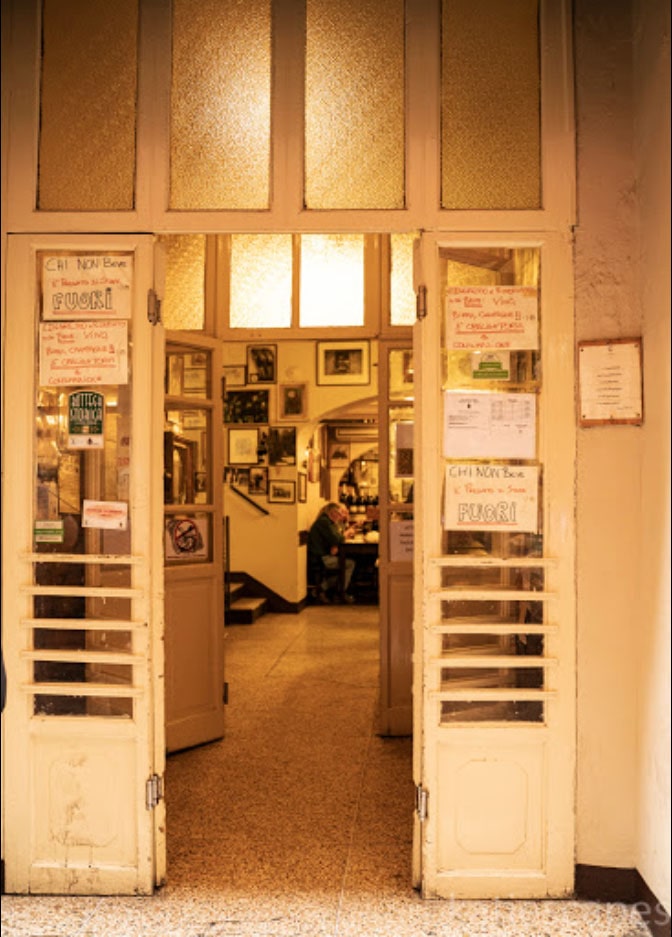 Vicolo Ranocchi
This small street was so called because anciently it was full of shops that sold frogs. Today this is known as a gourmet food but once upon a time it was a popular food. Now this small streets is full of various activities and walking you can see the Osteria. It is a bit hidden, without any sign, but the word 'Wine' will guide you.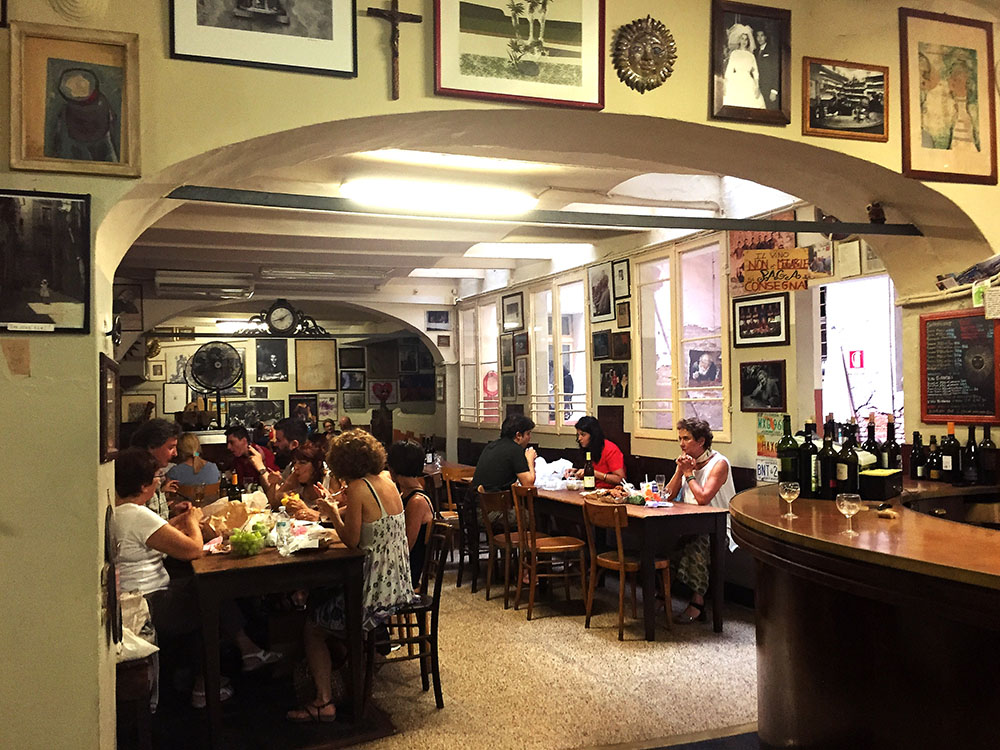 The atmosphere
Entering this place for the first time you will feel like pervaded with a suggestive and authentic atmosphere. Sometimes you could feel a bit blown away by the peculiarity of this place. Here all the years that have gone by have modeled the Osteria in order to create a perfect balance. This has good repercussions on the atmosphere. For who has already come here it's a familiar and safe sensation.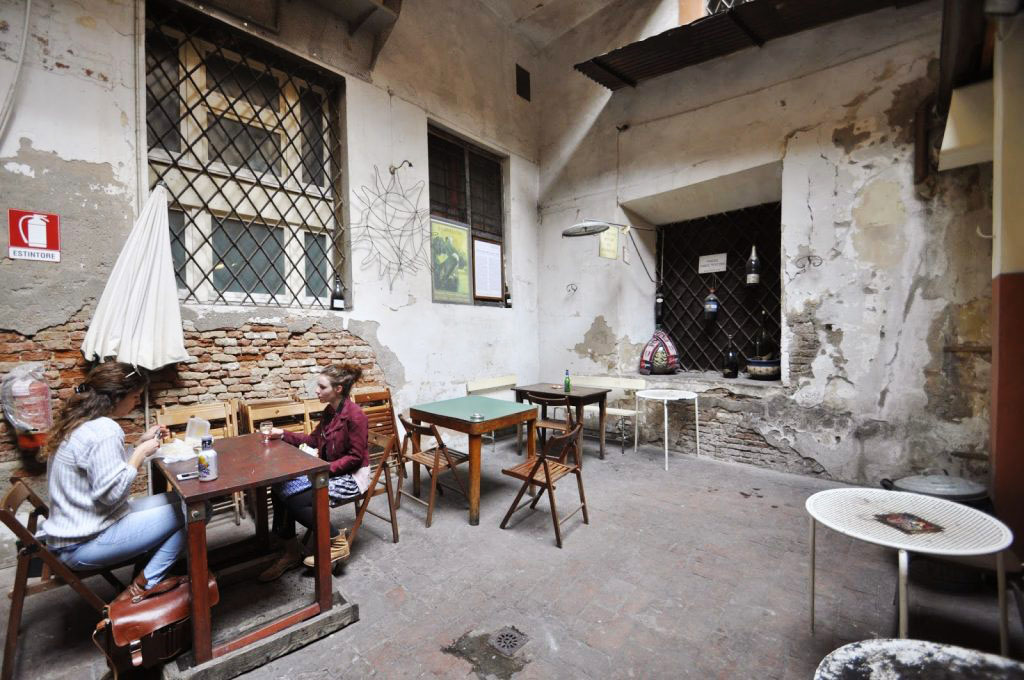 How it works?
Once someone asked us what we made to eat and we answered: nothing! This is probably why no one ever had complaints about what you eat at 'Sole' or about our food. Wine's never missing, but you will have to find your own food form outside: the market has a lot to offer, but you can also bring you own things to eat from home.