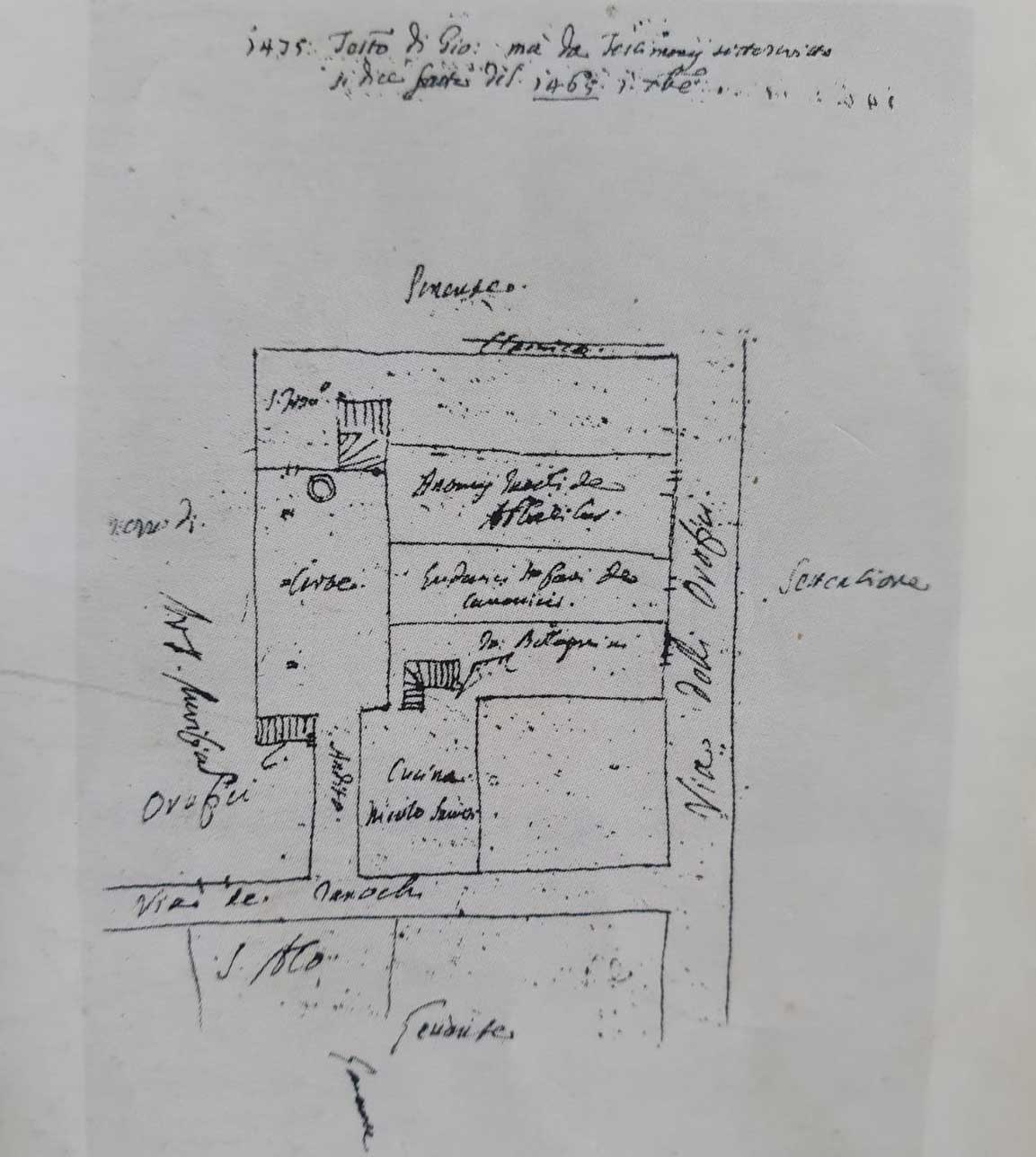 Year of foundation
Even before the three caravels set sail for America Osteria del Sole was founded. The first documents about it are set in 1465, some of them are in the Archivio di Stato of Bologna. Between these there's also a map with the planimetry of the time and this never changed. The walls and the location of the spaces is the same of more than five hundred years ago when customs and traditions were different, but wine was appreciated in the same way.
1465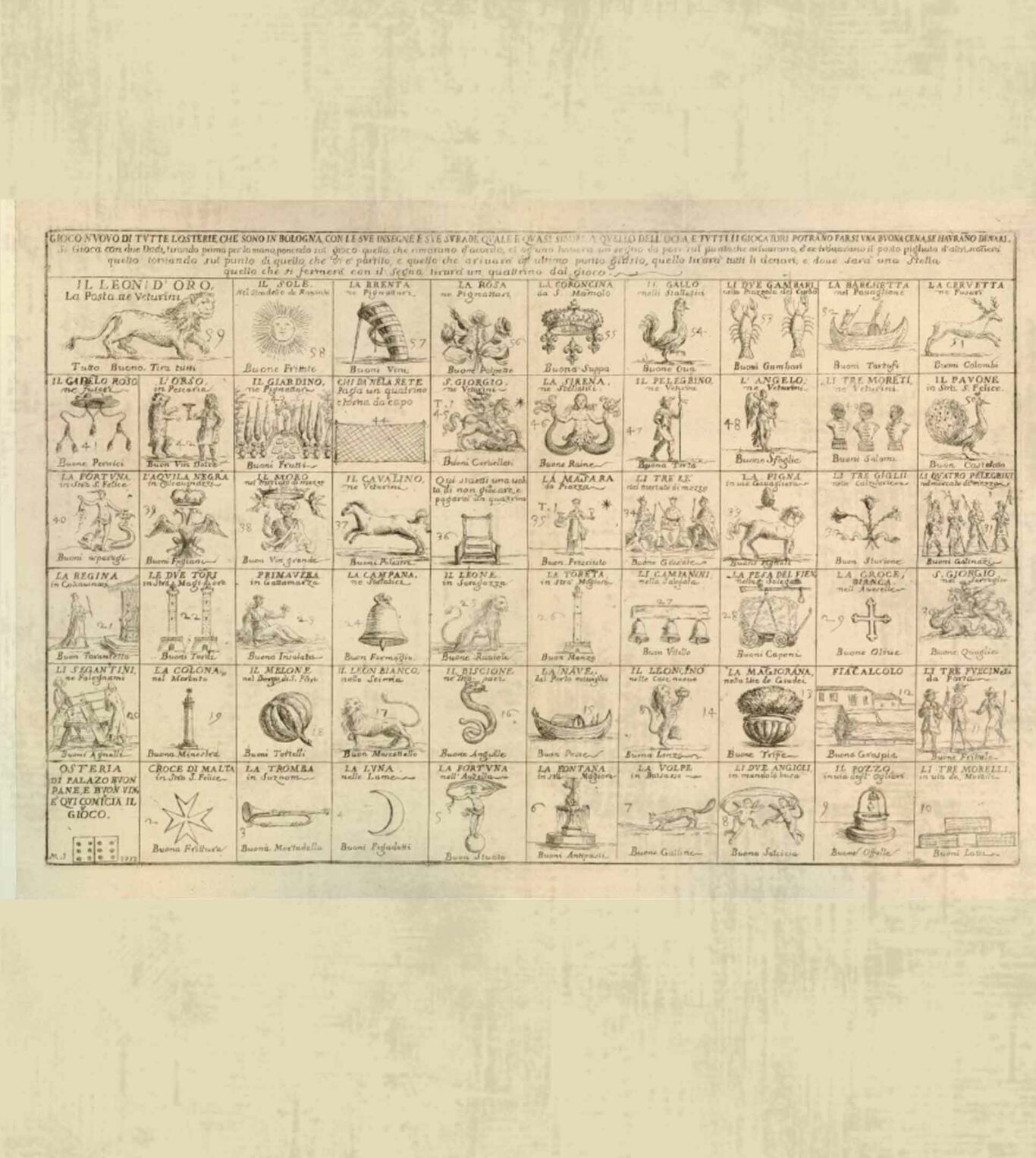 Hosterias' game
In this year Giuseppe Maria Mitelli depicts with an etching the 'hosterias' game' of Bologna, 59, and the 'Sole' is the penultimate box. This table game was similar to 'the game of the goose' and for fun you could try new places and new typical dishes. In the hosteria there was not a rich menu, but each of them had typical plates, specialties. This engraving is very important because it tells us how many 'hosterie' were there in Bologna and how important was their role in everyday life. Hosteria was, as it is today, a meeting place. You came here to stay with your thoughts or with friends, forgetting all the duties.
1712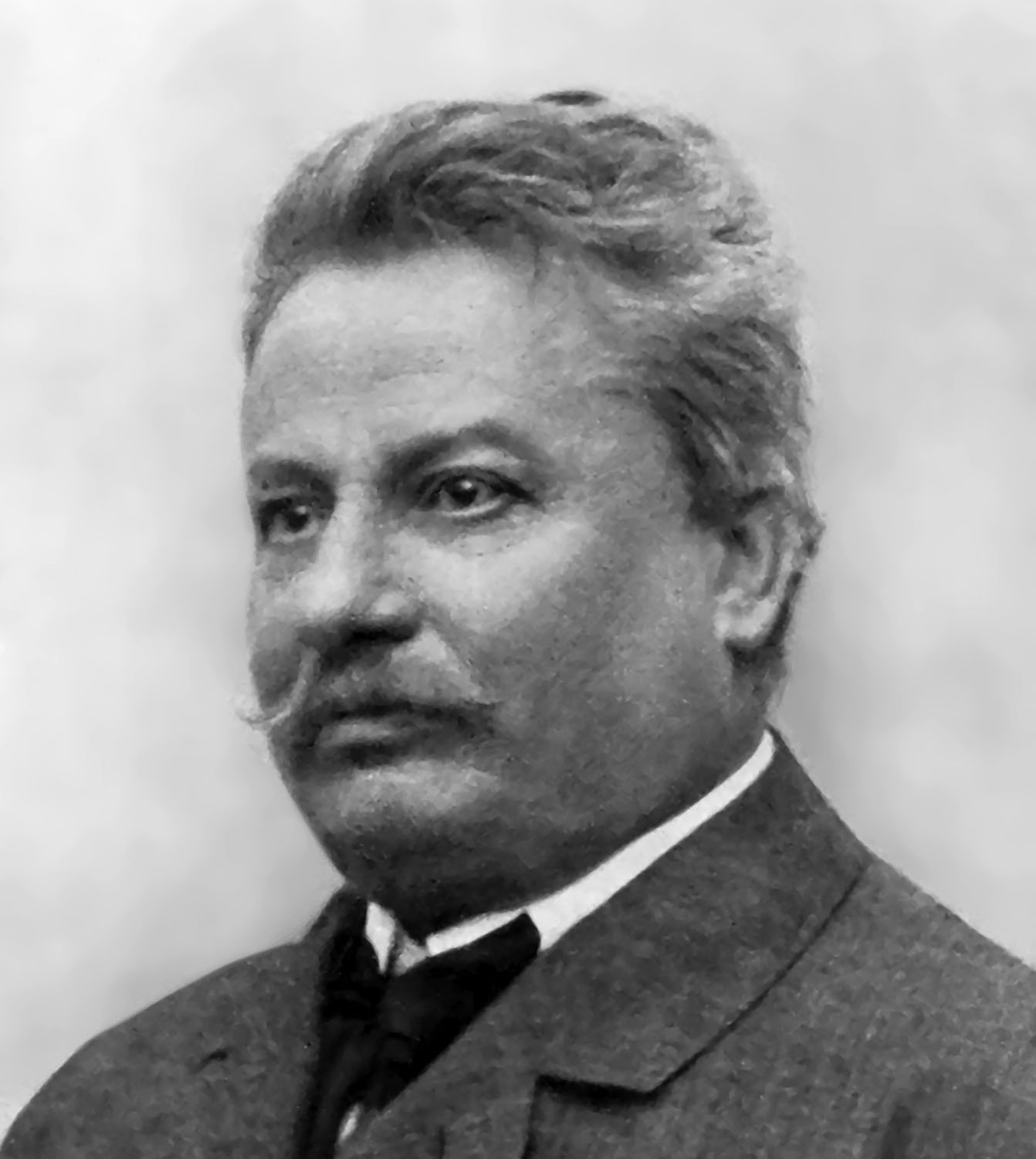 Pascoli's arrest
Oh yeah. In this year, in Bologna, there were a lot of activists devoted to the socialists' ideas. With them also the poet Giovanni Pascoli. Reading some documents and reports of the time we could found out that Pascoli and his friends, that were used to gather at 'Sole', were arrested here.
1879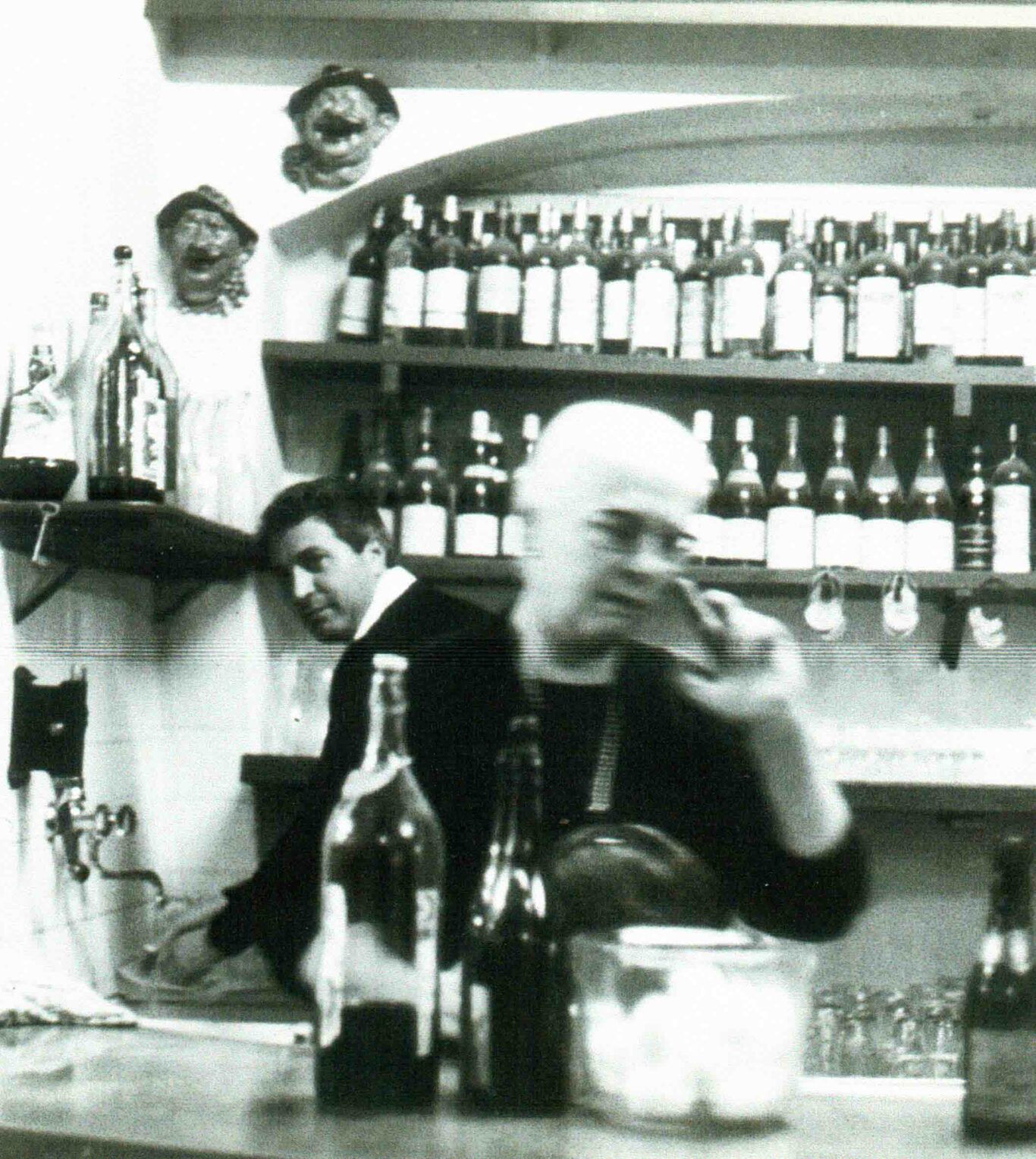 Our start
Our story, the story of Spolaore's family, starts from here. Some say that, thanks to a ciclying victory, a member of the family, uncle Aldo Canazza, could buy the Osteria's license. From then some Spolaore succeded in the management. There was granny Adele, matron of this wine temple, a woman of other times. Then Luciano Spolaore arrived, Adele's son, and he kept the reins of the Osteria until 2009, acting like a jealous keeper.
1945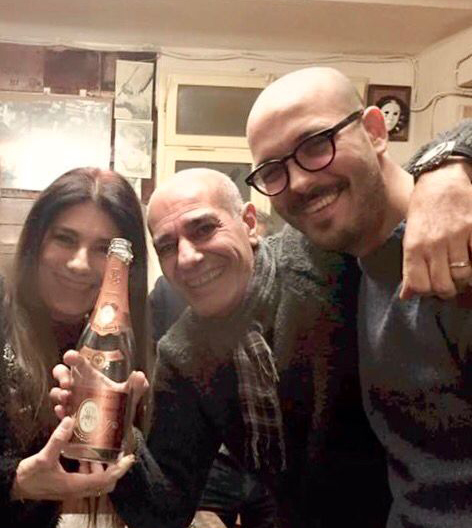 Generational change
At this time the family management is at a crossroad. When Luciano passed away no one knew what would happen to the Osteria. The heirs had to leave their current works, abandon their old life for the safety of the 'Sole'. Fortunatly the spirit that moved the predecessors was also in who lives this place now. And so it was. Also thanks to some local institutions and not without difficulties the new keepers took the Osteria and they still bring the sweet 'weight' and responsibility of a place sacred for a lot of people. A real monument to every day lived life, to people and to humans.
2009